About
Optimum Lawyers Parramatta
Property Lawyers Parramatta : Business Lawyers Sydney : Litigation Lawyers Parramatta
Optimum Lawyers Parramatta is a law firm with a different focus. We are a client-focused law practice committed to delivering the very highest quality of legal services. We believe that our success must be earned every day to maintain the strong and long-lasting bonds that we enjoy with our clients. 
Honest, Expert, Affordable Lawyers
We are committed to giving our clients 100%. Our skills, professionalism, experience and creativity ensure an early favourable resolution of our clients' matters. This enables us to deliver exceptional service at an overall price that is reasonable and affordable. Our business lawyers Sydney have an outcomes-driven attitude that secures the best possible outcomes for our clients. We pride ourselves on our integrity and strict adherence to the ethical principles that govern the legal profession.
Client Focus
We focus our efforts on our clients' goals and best interests. Putting clients first, and responding to their needs is what distinguishes our attitude. Whether you hire our commercial lawyers parramatta, our litigation lawyers parramatta or our property lawyers parramatta, our focus is the same. That is on retaining our status as the #1 rated Parramatta Lawyers. 
We believe responsiveness is key, so we always promptly return your phone calls and ensure careful and early evaluation of cases and reporting in a timely manner. We seek to understand our clients' business and needs, and we are committed to serving you in an ethical manner, whatever it takes to help our clients achieve their goals. We focus on the best outcome for our clients. Efficient. Proactive. Effective. Optimum Lawyers work for their clients.
Over 900 Cases Won
Over 650 out-of-court successful settlements with the maximum result achieved. Lawyers in litigation parramatta tend to focus on extending the cae as far as possible into court to gain the maximum profit for themselves. Not here at Optimum Lawyers. Our ethical standards stand above any other litigation lawyer Parramatta.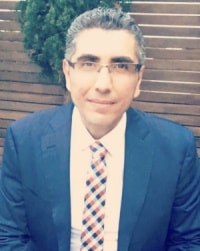 Wisam Assi - Principal Lawyer
Wisam is the Principal of Optimum Lawyers and has international legal experience. He graduated with honors Law Degree from Staffordshire University in the United Kingdom in 1998 and then was admitted as a Lawyer in Israel and later in NSW. Wisam has extensive experience in complex Real Estate Conveyancing both residential and commercial including sales and purchase of off the plan properties, Subdivisions, drafting of Retail and Commercial leases and drafting complex Put & Call Options Agreements, Mortgages acting on behalf of both Mortgagors and Mortgagees. Wisam embraces a broad experience in General Commercial Transactions including Joint Ventures, Buy & Sell of Shares and in the drafting of contracts for sale of businesses, acting for both vendors and purchasers, Commercial Documentation including Joint Ventures Agreements, Share Holders Agreements, Licensing & Maintenance Agreements, Services Agreements & Commission Agreements. He is adept in dealing with civil claims matters, and appears in Courts. He drafts pleadings and evidence in civil litigation matters. He also has an outstanding knowledge of the Family Act, Family Provisions Act and the Property Relationships Act. Wisam drafts Wills, Powers of Attorney and Enduring Guardianship. Wisam speaks fluent Arabic and Hebrew. He acted as a volunteer legal advisor as well as being a crisis volunteer worker in Wellington, New Zealand, and has played representative basketball as a professional player. Qualifications LLB Hons Law Degree, Staffordshire University (UK) Graduate Diploma in Legal Practice, College of Law (NSW) Admitted as a Solicitor of the Supreme Court of New South Wales Admitted as a Solicitor of the High Court of Australia Solicitor member of the Law Society of New South Wales Admitted as a Lawyer of the Israel Bar Association
Nisrin Assi - Practise Manager & Senior Paralegal
Nisrin holds the position of the firm's Practice Manager as well as a position of a Senior Paralegal. In these roles Nisrin works closely with the Principal and our clients and assists our team on the development and management of the firm's legal, administrative operations and procedures. She ensures the optimum day to day running of our firm. Prior to joining Optimum Lawyers Nisrin worked as a Senior Case Manager at one of Australia's leading insurance companies. Nisrin holds a Bachelor of Science (B.Sc.) focused in Psychology from Victoria University of Wellington. Nisrin fluently speaks and writes Arabic.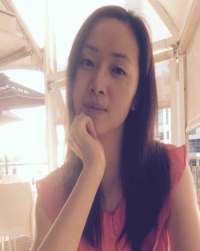 Irene Li - Conveyancing Assistant
Irene is our conveyancing and administration assistant. Irene has extensive experience in conveyancing, administration and utilises these skills to enhance client services and provide exceptional client outcomes at Optimum Lawyers. Irene holds a Bachelor of Business – Professional Accounting from Griffith University (QLD) and holds a Master of Operational Management from the University of Western Sydney. Irene speaks fluent Mandarin.
Highest Proactive Service
Our mission is to be accessible, efficient, proactive, effective, responsive and reliable in the highest ethical standards. Hiring the wrong lawyer can literally cost you everything. We understand that these times are when you need a calm, trusted, transparent law firm to win for you. This is the Optimum difference. 
Honest Communication
Our objective is to develop a stable, long-term relationship with each client, based upon mutual respect, open transparent communication and partnering to achieve our shared objectives. We recognise that our success as the #1 lawyers parramatta will depend not just upon our legal work and the results we achieve, but also on the strength of the bonds formed with our clients in the course of their work.
Committed to Excellence & Affordability
We believe in fair fees for our clients. We perform legal work in a timely manner; provide high quality legal services to our clients; take a genuine interest in our clients, understand their objectives, and meet or exceed their expectations. We do this while always upholding the highest standards of excellence and integrity.